STEM and Arts
OVERVIEW
Science, Technology, Engineering and Math (STEM) is an interdisciplinary or trans-disciplinary approach to learning where rigorous academic concepts are coupled with real-world problem-based and performance-based lessons. All Saints promotes STEM integration throughout our curriculum at all grade levels and through extra-curricular programs such as LEGO Robotics and 4-H STEM.
Arts integration at All Saints includes visual arts and performing arts.  Students shine at our STEM and Arts Student Showcase in the spring, our Spring Talent Show—and the annual Spring Drama is always a hit.
STEM & ARTS HAPPENINGS 2019-20
LEGO Robotics Team Brings Home 1st Place Inspiration Award from States
Congrats to the Flaming Marshmallows LEGO Robotics teams for winning First Place Inspiration Award at States at JMU after winning first overall at the regional challenge at L.C. Bird H.S!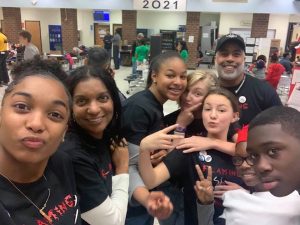 ---
STEM & ARTS HAPPENINGS 2018-19
LEGO Robotics Teams Bring Home 1st for Projects, November 3
Congrats to the Amazing Knights and Flaming Marshmallows LEGO Robotics teams for both winning First Place for Project at Deep Run's Regional Tournament!

---
International Dot Day, September 15
Art teacher, Ms Danner, led the school in a celebration of International Dot Day the week of September 15th. We were encouraged to follow the advice of the book "The Dot" by Peter H. Reynolds to "make our mark" and "see where it takes you." All students, faculty and staff made dots to post in the front hall.

---
Pre-K and Kindergarten explore outdoors
Students explore the outdoors, especially our school garden, to learn about plants, bugs and nature.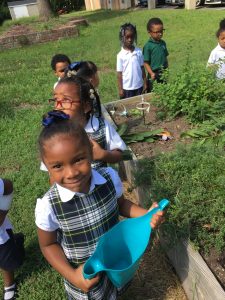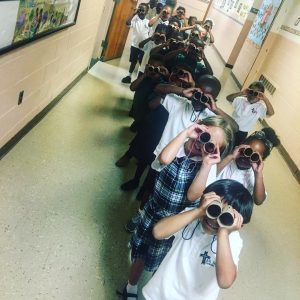 ---
Math and Literature Night
Students showcased their math and literature knowledge through presentations and games for a hands-on Back to School Night with parents.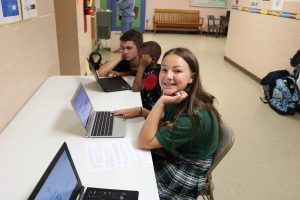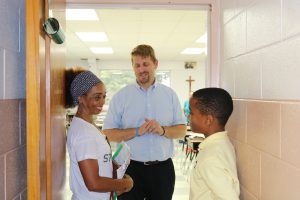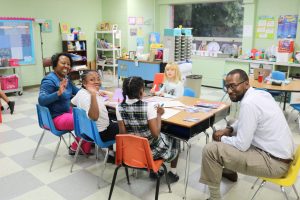 ---
STEM & ARTS HAPPENINGS 2017-18
All Saints' 1st graders were challenged to design and build (with a team!) Santa's sleigh with Santa on board sitting with presents. They used pipe cleaners, paper bowls and other materials to engineer their creations.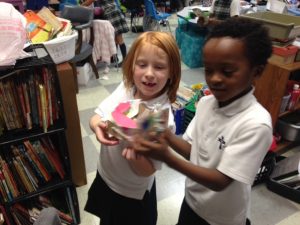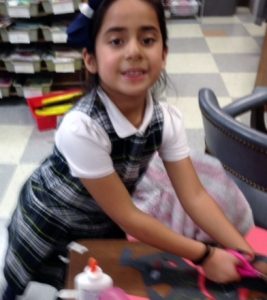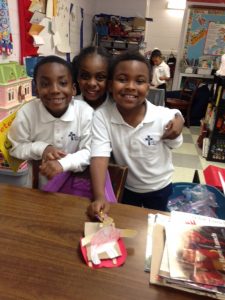 ---
All Saints' 8th graders attended Henrico County's annual Hour of Code. The Hour of Code started as a one-hour introduction to computer science, designed to demystify "code", to show that anybody can learn the basics, and to broaden participation in the field of computer science. It has since become a worldwide effort to celebrate computer science, starting with 1-hour coding.
---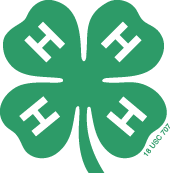 All Saints' parent, Melanie Walker, was featured in the October issue of the 4-H STEM newsletter about her son Darius' experience at the MEGA STEM program. Check out the article: 4HSTEM OctNewsletter17.
---
Our 5th grade astronomers took advantage of this beautiful sunny Friday to examine our closest star, the Sun! Not only does our Sun impact our seasons but our shadows too. We saw our shadows change their length and direction in just 30 minutes!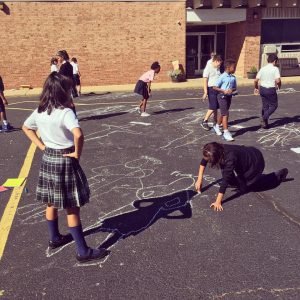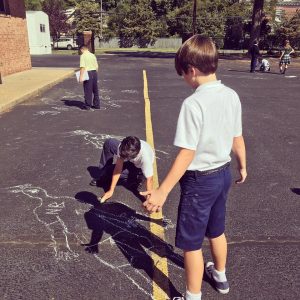 ---
Kindergarten used their sense of sight and their very own "binoculars" to observe the world around them. They were most excited about visiting the garden, where they discovered and described details of tomatoes, squash, broccoli, and flowers using their sense of touch.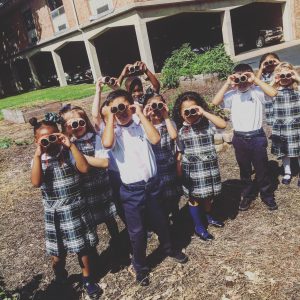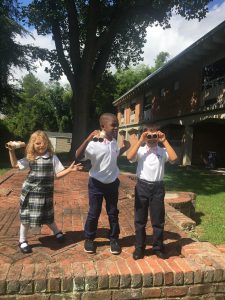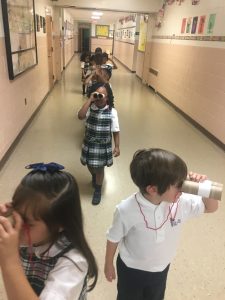 ---
Pre-Algebra Grade 7 class created a scale model of the classroom. Students measured, converted and scaled all the movable furniture so they could design the space the way they want.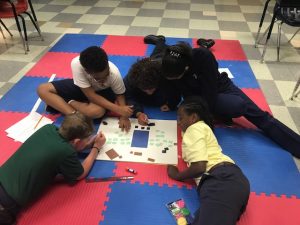 ---
First grade enjoyed time in the garden. Pre-K planted cabbage and lemon thyme.