STEM and Arts
OVERVIEW
Science, Technology, Engineering and Math (STEM) is an interdisciplinary or trans-disciplinary approach to learning where rigorous academic concepts are coupled with real-world problem-based and performance-based lessons. All Saints promotes STEM integration throughout our curriculum at all grade levels and through extra-curricular programs such as LEGO Robotics and 4-H STEM.
Arts integration at All Saints includes visual arts and performing arts.  Students shine at our STEM and Arts Student Showcase in the spring, our Spring Talent Show—and the annual Spring Drama is always a hit.
STEM & ARTS HAPPENINGS 2017-18
---
Kindergarten used their sense of sight and their very own "binoculars" to observe the world around them. They were most excited about visiting the garden, where they discovered and described details of tomatoes, squash, broccoli, and flowers using their sense of touch.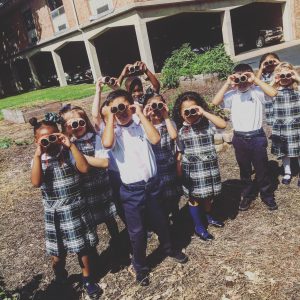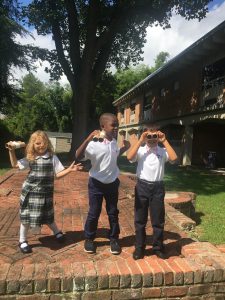 ---
Pre-Algebra Grade 7 class created a scale model of the classroom. Students measured, converted and scaled all the movable furniture so they could design the space the way they want.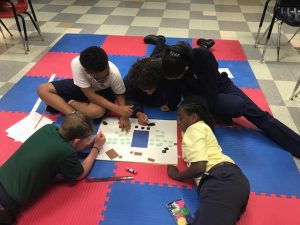 ---
First grade enjoyed time in the garden. Pre-K planted cabbage and lemon thyme.