After School Program
All Saints offers an after-school program for its students from the end of school to 6 pm each school day.  The After-School Program (ASP) operates ONLY when school is in session, and is only open to enrolled All Saints Catholic School students. ASP will open for the 2017-18  school year on Monday, August 21, 2017.  Please be sure your child has a completed student data form in the office before he/she attends ASP (StudentDataASPDataForm2017-18).
The program has several objectives:
Provide a safe, caring, physically active, and fun environment for students after school
Provide a time for homework completion.  Homework assistance available from program leaders as time allows.
Provide a healthy snack.
Offer a variety of specialty activities each week such as virtual field trips, organized outdoor and indoor games, organized art projects, community service projects, etc.
The 2017-2018 Program Leaders:
Mrs. Leslie Gray – Grades Pre-Kindergarten & Kindergarten
Mrs. Gray joined All Saints in 2015. She is a member of St. John's Catholic Church and is an avid quilter and sewer. She is retired from a career with the U.S. Postal Service.
---
Mrs. Maurice Gwathmey, Grades 1 & 2
Mrs. Gwathmey joined All Saints in 2016. She has a B.A. in Social Work from Norfolk State College and eight years experience in child care.  She is active in her church choir.
---
Ms. Deborah Branch  – Grades 5 – 8
Mrs. Branch joined All Saints in January 2017. She has 30 years of experience in child care as a preschool teacher then program director at Holy Rosary Child Care Center. She curently serves as a catechist at Holy Rosary Catholic Church. She reports that she "loves the Lord and loves his children."
---
Mrs. Brenda Coleman, Grades 3 & 4
Mrs. Coleman has over twenty years of experience as a teacher aide with All Saints.  Her family is richly connected to ours and she is committed to providing a safe and engaging environment for our students.
---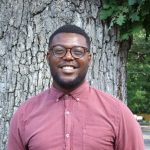 Tevin Habeebullah, Grades 6-8 
Tevin Habeebullah joined the All Saints After School Program in 2016. Often referred to as "Mr. H", Mr. Habeebullah received his B.A. Degree in Music from Syracuse University in 2014. He is committed to providing an engaging and enjoyable environment for the students at All Saints.
---
Ms. Mary Nobles-Jackson – Office Assistant 
Ms. Nobles-Jackson joined All Saints in 2016. She served as a sergeant first class in the U.S. Army and then enjoyed a career in banking.  She is now retired and loves working with children.
Cost
ASP fees are due the Wednesday following the week your child attends ASP.  Parents may view accounts and pay on-line through their Parent Web account.  Parents click here to log into your account.  http://www.renweb.com.  Payments may also be made in the school office by check, money order or credit card.
Fees are due on the Friday at the end of that week for which service has been provided. Checks or money orders are preferred for payment of ASP fees. Your canceled check will serve as your receipt. A registration form must be completed and on file before your child can participate in the After-School Program. All Saints is dedicated to providing affordable after-school care. The price of the program has not changed in over 15 years.
One Child – $45.00 per week for 3, 4, or 5 days
Each additional child per family – $22.50 per week
$11.00 per day per child for 1 or 2 days ONLY