Tuition/Financial Assistance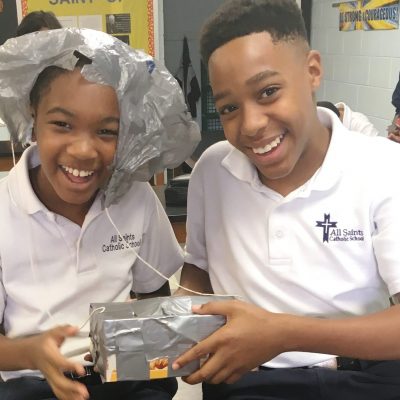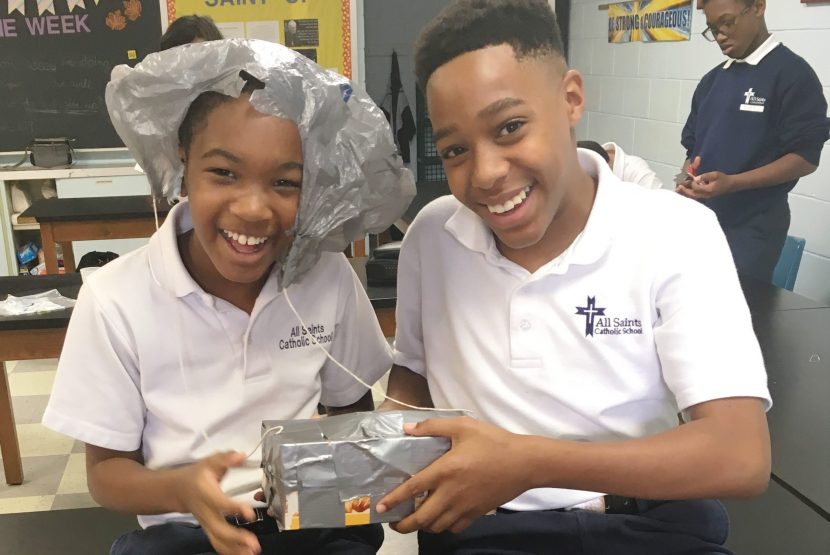 2021-22 Tuition
Non-Catholic Tuition:  $7,500
Catholic Tuition: $7,250
$100 technology FEE per student  (paid before the first day of school Aug 2021, non-refundable)
All Families must pay tuition through the FACTS program. The only exception is those families that choose to pay the entire tuition for the year to the school (at a 1% savings) no later than August 1st.
For families with more than one child enrolled, the tuition will be $2,000 per year less for each additional child.
Please note: After August 1, 2021 – there will be a $500.00 early contract cancellation fee per family assessed for any withdrawals.
Tuition Assistance Brochure_Spanish_2020
Tuition Assistance Brochure insert_JK 2020
Tuition Assistance Brochure_2020
ASCS Tuition and fees explanation 21-22
Financial Assistance:
All Saints strives to provide a quality and safe education for students regardless of a family's socio-economic standing. While All Saints provides a significant amount of financial assistance, the school is unable to meet 100% of the financial need of all our parents. Each of our families contributes to their child(ren)'s tuition. Generally, qualifying families receive assistance for up to half of the overall tuition.
Qualifying for Need
Financial assistance is available based on qualifying need as disclosed via an on-line FACTS Grant & Aid application. Prospective families should apply at www.factstuitionaid.com.  The following information is required in order for FACTS to process your application:
Signed and completed paper application or completed online application.
Payment of the $35 application fee.
Copies of your most recent tax forms including all supporting tax schedules.
Copies of your most recent W-2 form for both you and your spouse.
Copies of supporting documentation for Social Security Income, Welfare, Child Support, Food Stamps, Workers' Compensation, and TANF.
Available Assistance
Assistance through the Education Improvement Scholarship Tax Credit Program is available for children who are residents of Virginia, and fit one of these criteria:
attended a Commonwealth public school for at least half of the current or prior school year, or
are eligible to enter kindergarten or first grade, or
were not residents of Virginia during the preceding school year, or
are prior recipients of a scholarship under the EISTC
Additionally, the student's family's annual household income must be less than 300 percent of the current poverty guidelines.  For students with disabilities, the student's family's household income must be less than 400 percent of the poverty level. Please see household guidelines: Scholarship Eligibility 2020.
Assistance is also available for practicing Catholics (a letter from your parish confirming active membership  is required).
Other small amounts of assistance may be available on a case-by-case basis.
For maximum assistance consideration, FACTS applications must be submitted with all required documentation before March 1 each year.  A second review of assistance is held for applications received before June 1; however, the amount of funding in round two is less.
We would be happy to discuss financial aid and how to apply during your school tour or by appointment.