About Us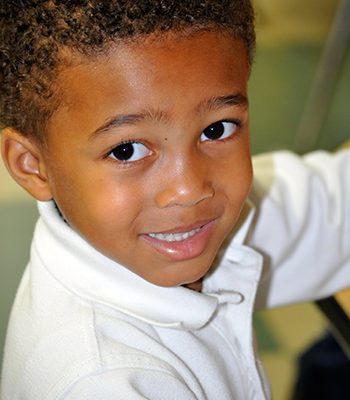 MISSION
All Saints is a Catholic school of high moral expectations and academic rigor. We offer a quality pre-kindergarten through eighth grade education in a structured, holistic, disciplined, and safe environment.
PHILOSOPHY
We celebrate the love of God, self, and neighbor; living, teaching, and sharing the Gospel message through daily prayers, religious studies, and activities, infusing students with Catholic values and traditions of love, patience, and respect.
We create a supportive, caring, and nurturing atmosphere, which challenges and enables each student to reach his/her potential by:

Building on individual strengths
Developing problem solving skills through critical and analytical thinking
Providing resources and activities which foster spiritual, intellectual, physical, emotional, and social growth

We acknowledge and encourage the diversity of cultures and creeds in an effort to foster acceptance and respect for individual differences.
We involve students, teachers, and parents in the stewardship of environmental, personal, human, and global resources.
We develop well-informed and conscientious students able to face the moral dilemmas and often difficult issues that will arise in their lives.
History
All Saints School came into existence in 1982, a merger between St. Elizabeth Parish School and St. Paul's Parish School. The present building was at one time St. Paul's School. In 2004, St. Patrick's merged into All Saints School. Van de Vyver school served students for 50+ years from 1910 to 1969. Some of its families' subsequent generations have gone on to attend All Saints.
For a combined total of 300 years these four parish schools equipped thousands of young people with the best tools possible to prepare them for their future role as faithful Christians, responsible citizens, productive professionals and caring employees. All Saints is proud to continue this tradition.
Timeline
1866:  St. Patrick's School – Church Hill – Opened/staffed by the Daughters of Charity of St. Vincent De Paul
1910: Van de Vyver School of Richmond opened
1923: St. Paul's School – North Avenue – Opened/staffed by the Sisters from Order of St. Benedict
1926:  St. Paul's School – moved to Fendall Avenue
1930:  St. Elizabeth's School – Highland Park – Opened/staffed by the Daughters of Charity
1936:  St. Elizabeth's School – Closed the first time
1948:  St. Elizabeth's School – Reopened/staffed by the Sisters of Mercy from Pennsylvania
1967:  St. Paul's School – Moved to Noble Avenue in Ginter Park continued to be staffed by the Sisters OSB
1969: Van de Vyver School closed
1977:  St. Paul's School – No longer staffed by Sisters OSB
September 7, 1982: – All Saints Catholic School – Merger of St. Elizabeth & St. Paul's Schools Staffed by the Sisters of Mercy – Principal Sister Betty Pflieger
1988: All Saints Catholic School Principal – Sister Janet Delperdang, Sinsinawa Dominican
1996: All Saints Catholic School Principal – Ken Soistman, no longer staffed by Nuns
2004:  St. Patrick's School merges with All Saints Catholic School
2009:  First set of students from Segura Program (Hispanic Catholic families) placed at All Saints
2009:  Diocesan initiative with Catholic Extension and CSM for the 5-year Strategic Management and Development Program (SMDP)  begins
2013:  Ken Soistman becomes President – Wanda Wallin hired as Principal