PTO/Volunteering
Next PTO Meeting
All parents and teachers are welcome!
Regular meetings are usually held the first Wednesday of the month at 6 p.m.
Please e-mail ptoascs@gmail.com to receive the link to participate online.
PTO News
Please subscribe to the regular PTO e-news by sending an email to ptoascs@gmail.com.
---
PTO Board 2020-21
President: Chastity Rodriguez-Hise
Vice President/Room Parent Coordinator: Kenise Ford
Social Awareness: Stephanie Odera
Volunteer Hours Coordinator: Nicole Corey
Hispanic Liaison: Nitzia Flores
If you would like to be considered for a Board position, please contact ptoascs@gmail.com.
---
Parent Volunteers Make it Happen! 
Due to COVID-19, all events will be virtual or at the classroom level for school year 2020-21.

Each All Saints family is asked to contribute 10 volunteer hours throughout the year. All volunteers must be screened by Child Protective Services and VIRTUS trained. VIRTUS training is about protecting God's children and is FREE. It is offered at many convenient times, including at All Saints. The VIRTUS trainings are held online. Registration required. To register for a training session and to complete your Screening One form, go to www.virtusonline.org.  Click on "begin the registration process" and create a user account.  All Saints is part of the Richmond Diocese.
Click here for a Confidentially Statement.  Please submit this statement and a copy of your VIRTUS training certificate to the office.  Donations of $4 to cover processing costs are most appreciated, but not required.  Please contact the school office if you have any questions.
Then you can begin volunteering! Opportunities include:
classroom assistance
field trip chaperone
after-school club/sport assistance
PTO events (see schedule below)
Breakfast with the Saints server
front office assistance
painting, cleaning, etc.
Contact your child's teacher, an administrator or the PTO to get started.
All Saints parents are awesome volunteers! 
Volunteering as a room parent is rewarding. Please make this a special year by volunteering as a room parent. Please sign-up by submitting the Room Parent Form.
Volunteers, be sure to submit your time!  To track your family's 10 (or MORE!) hours of volunteer time, please submit your time.  Look for the volunteer mailbox in the front hallway of the school.  Fill out a form (ASCS Volunteer Coupon) and drop it in the slot to report your hours.  The PTO wants to recognize you for your volunteer hours!
---
PTO By-laws
Click here to review the PTO by-laws.
---
PTO Makes a Difference!
Monies raised by the PTO help to provide your children with a quality twenty-first century education. PTO provides technology equipment and software as well as professional development for teachers!
---
PTO provides $10K lead gift for Giving Tuesday for build-out!
Over the last two years, the PTO has raised $10,000 toward the campaign for the new construction. They challenged families, alumni, and faculty/staff to match the $10K as part of Giving Tuesday 2020. Thanks to everyone, a total of $19,238 (and counting) was raised for The Future is Now! capital campaign.

---
PTO Hosts Virtual Movie Nights and Spirit Week during COVID Quarantine

---
PTO Celebrates Volunteer Family and Class of the Year 2019-20
We had 15 families who exceeded their 10 required hours. Each name was placed in a raffle. Congratulations to the Luis family, parents of Maximo and Valentine.
Congratulations to the Junior Kindergarten class with 77.75 parent/volunteer hours.
---
PTO Hosts Spirit Nights, fall 2019
Chipotle- September 17, 2019 4pm-8pm 4930 W Broad St Richmond , VA 23230
Stevi B's- October 8, 2019 4pm-9pm 9158 Atlee Rd Mechanicsville, VA 23116
Panera Bread- November 12, 2019 4pm 7230 Bell Creek Rd Mechanicsville, VA 23111
Thank you for supporting these Spirit Nights! They helped raise funds and provided opportunities to socialize with All Saints families.
---
All Saints Families Volunteer 1,248 hours!
On June 3, 2019 the PTO awarded a pizza party to the class with the most parent volunteer hours. The 7th grade families had a total of 238.5 parents volunteers hours. In addition, we had thirty families exceed the 10 required hours of service. These families were entered into a drawing for $50 Visa Card. The winners were Mr. and Mrs. Earl (Annabelle 1st).
We had a total of 1,248 parent volunteer hours for the 2018-2019 school year!
---
PTO Hosts Breakfast with Santa – December 8, 2018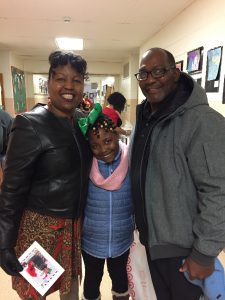 ---
PTO Hosts Incredible Movie Night – November 16, 2018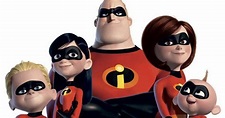 ---
PTO Hosts Spooktacular Trunk-or-Treat – October 31, 2018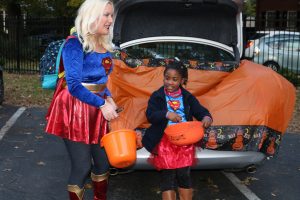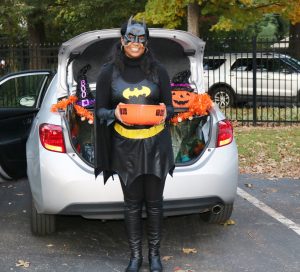 ---
PTO Shows its Pride with Spirit Gear – September 2018
Once again, the PTO sold All Saints Spirit Gear: KNIGHTS sweatshirts, t-shirts, etc.  Adult and children sizes, Orders will be shipped to the school and distributed by Thanksgiving.
---
PTO's First Spirit Night of the Year – Sept. 27, 2018
The All Saints' First Spirit Night was held at Gelati Celesti on Thursday, September 27, 3-9 pm. Families enjoyed a sweet treat and 20% of sales went to support All Saints. See the flyer: PTOSpiritNightSept2018.
---
Comic Con Spring Dance – June 1, 2018
---
Breakfast with Santa A Great Success – Dec. 16, 2017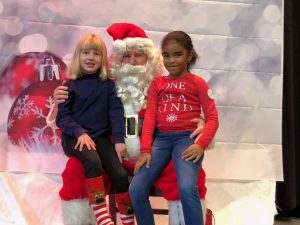 Despite having to be rescheduled due to the weather, the Breakfast with Santa was a great success! Thank you to all the volunteers. Families enjoyed photos with Santa, a full breakfast, SGA sponsored hot chocolate bar, shopping from vendors and a kids-only Santa's Shop, crafts and more!
---
Trunk-or-Treat – great spooky fun! – Oct 31, 2017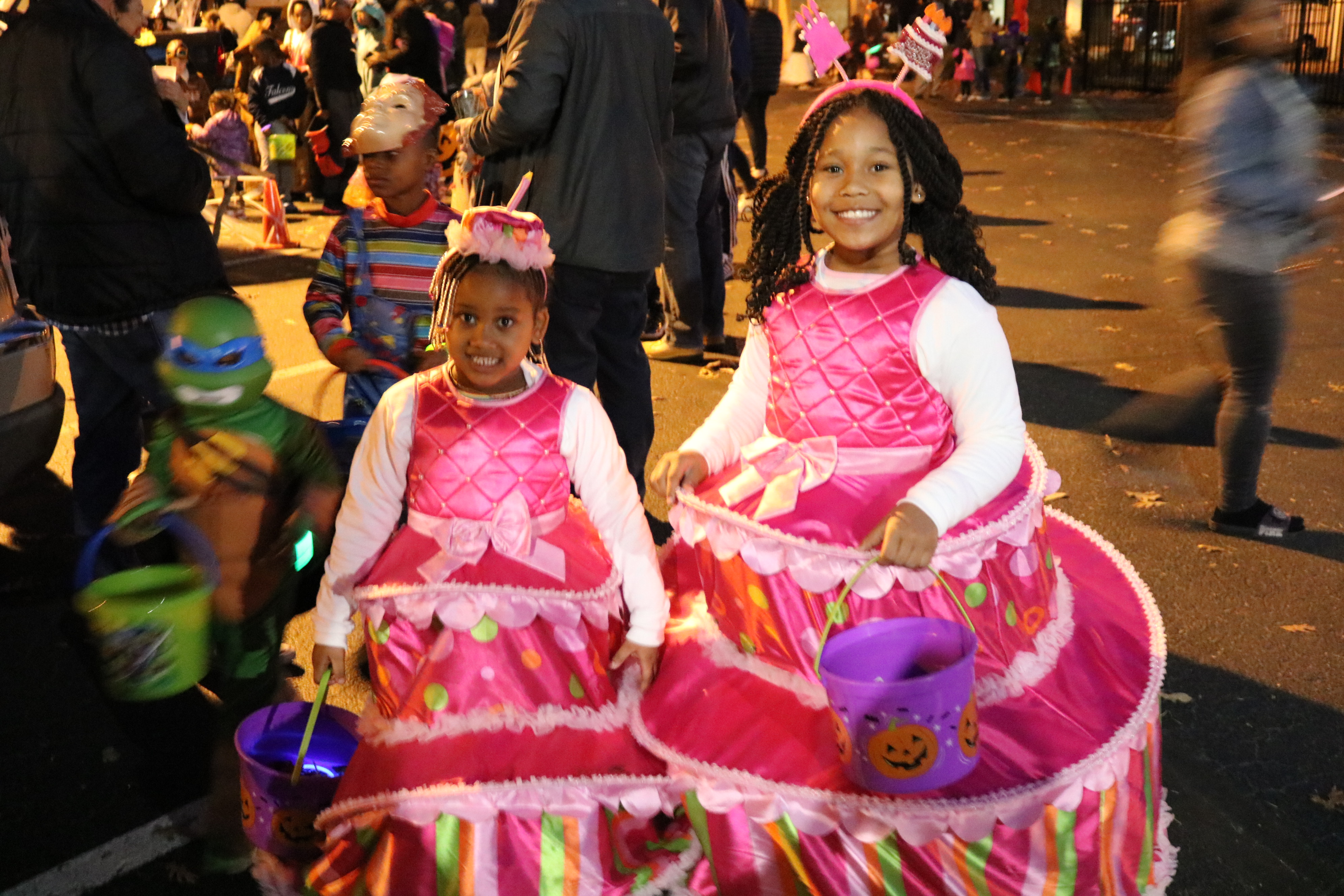 The PTO put on a spooky fun Trunk-or-Treat on Halloween. Thank you to all the volunteers who decorated trunks and handed out candy, sold concessions, supervised games, cleaned up, etc.  Thanks also to all the families who donated candy for the event. Click HERE to see photos from the evening.