PTO/Volunteering
Next PTO Meeting
The next PTO meeting is 

TBD

All parents and teachers are welcome!
Regular meetings are held the first Wednesday of the month at 6 p.m.
---
Help Needed for the Spring Dance!
Friday, May 18th
If you are available, contact Kiaundra Hurt at hurtkc93@gmail.com
Set-up @4 pm
Dance Monitors 5:30-8:00 pm
Food Servers 5:30-8:00 pm
All Volunteers will help with Clean-Up
---
Breakfast with Santa A Great Success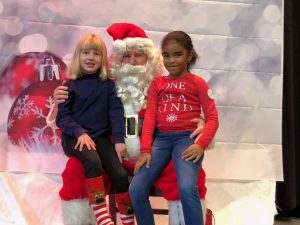 Despite having to be rescheduled due to the weather, the Breakfast with Santa was a great success! Thank you to all the volunteers. Families enjoyed photos with Santa, a full breakfast, SGA sponsored hot chocolate bar, shopping from vendors and a kids-only Santa's Shop, crafts and more!
---
Trunk-or-Treat – great spooky fun!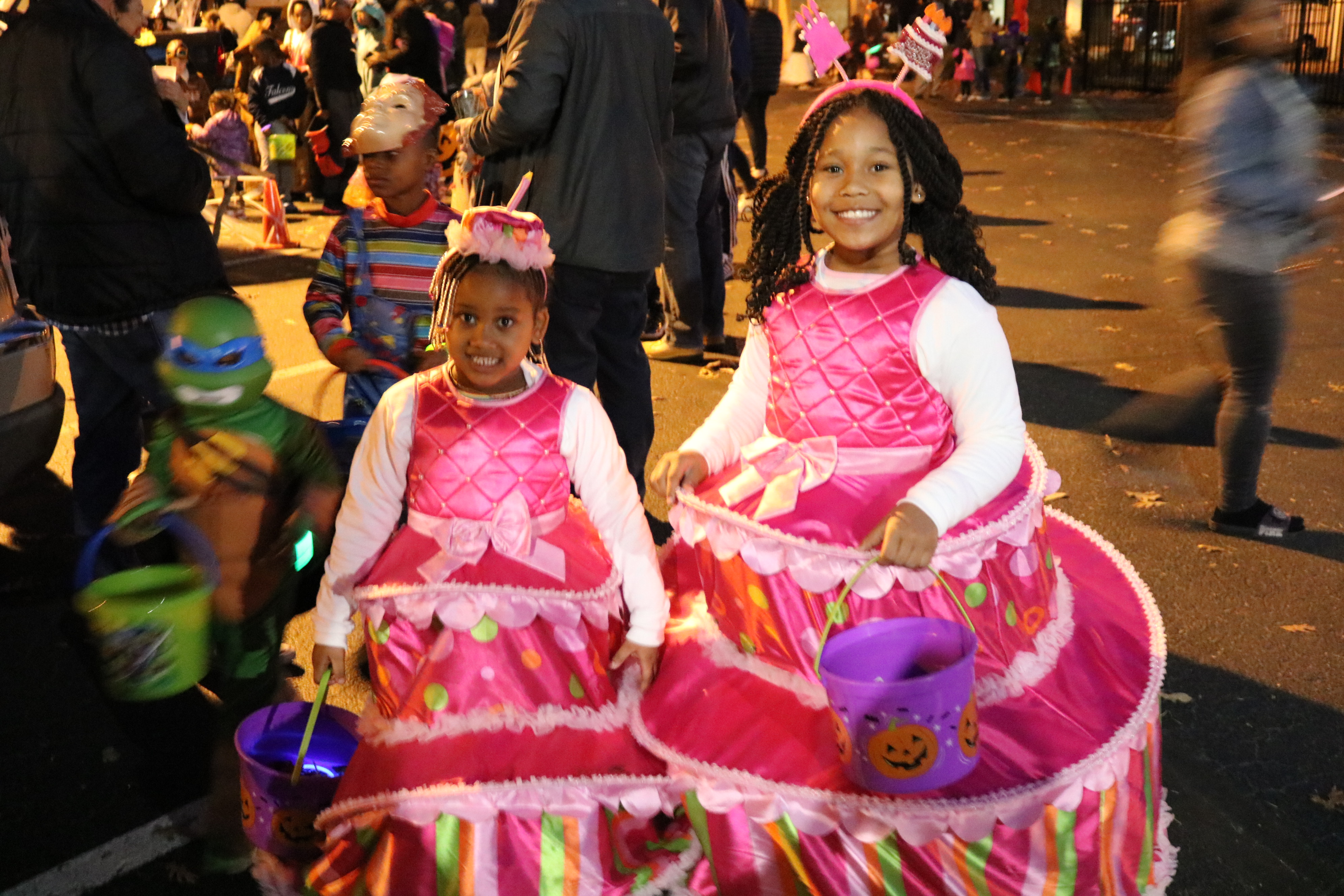 The PTO put on a spooky fun Trunk-or-Treat on Halloween. Thank you to all the volunteers who decorated trunks and handed out candy, sold concessions, supervised games, cleaned up, etc.  Thanks also to all the families who donated candy for the event. Click HERE to see photos from the evening.
---
PTO Board 2017-18
President:  KiAundra Hurt
Vice President:  Lisa Meade
Treasurer:  Tonya McCarther
Secretary:  Heather Earl
Historian:  Patrice Harris
Carnival:  Sarah Grant & Cindi Myron
Room Parents/Hospitality:  Marketa Lee
Social Awareness:  Pamela Dozier
Fundraising:  Holly Brown
Volunteer Coordinator:  Melanie Walker
Hispanic Liaison:  Nitzia Flores
Contact Us:  ptoascs@gmail.com
---
Volunteers: All Saints values and appreciates volunteers!
All volunteers must be screened by Child Protective Services and VIRTUS trained. Virtus training is about protecting God's children and is FREE. It is offered at many convenient times, including at All Saints in September. To register for a training session and to complete your Screening One form, go to www.virtusonline.org.  Click on "begin the registration process" and create a user account.  All Saints is part of the Richmond Diocese.
Click here for a Confidentially Statement.  Please submit this statement and a copy of your VIRTUS training certificate to the office.  Donations of $4 to cover processing costs will be most appreciated.  Please contact the school office if you have any questions.
Volunteers, be sure to submit your time!  The All Saints PTO asks each family to volunteer 10 hours (or MORE!) annually and they want to recognize you for your volunteer hours!   Look for the volunteer mailbox in the front hallway of the school.  Fill out a form and drop it in the slot to report your hours.
---
Upcoming Events
Click here for all the activities planned for this year!
---
PTO budget
Click here to review the PTO 2016-2017 budget.
---
PTO By-laws
Click here to review the PTO by-laws.
---
PTO Makes Things Happen
Toys for Tots . . . Trunk or Treat .. . .Family Movie Nights. …..Breakfast with Santa . . Lollipop Valentines . . . . . . Meds for Honduras . . . . . Spaghetti Dinner . . . . Great American Fund Raiser . . .  Carnival ….School Spring Dance . . .
PTO Makes a Difference!
Monies raised by the PTO help to provide your children with a quality twenty-first century education. PTO provides technology equipment and software as well as professional development for teachers!