Faith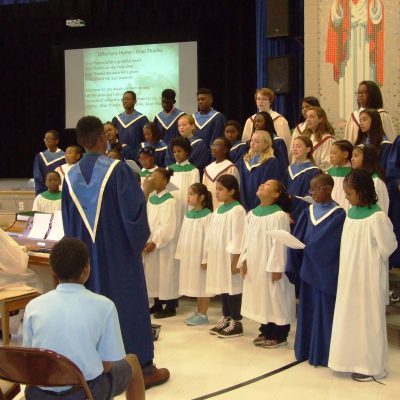 You Are Invited To Join Us For Mass
All Saints' auditorium
Weekly Mass: Thursdays, 10:30 am in the auditorium.
Special Events and Holy Days
You are invited –
Mass for Immaculate Conception and Our Lady of Guadalupe on Dec 7, 10:30 am
---
All Souls Day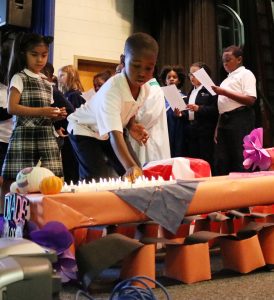 Thursday, November 2
Mass was followed by a special presentation including an altar to remember those who have passed, especially those affected by recent natural disasters in Mexico and Puerto Rico. Many thanks to Sra. Leon and the Spanish I class for creating the program, and to the Segura families for providing special Hispanic treats of hot chocolate, sweet bread and tamales for all.
Fr. David Stanfill, School Chaplain & Deacon Frank
See photos HERE.
---
First Mass of the Year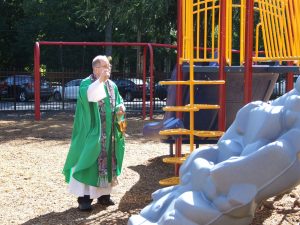 Thursday, September 7, 10:30 pm
Blessing of the new playground equipment – 10:15 am 
Fr. David Stanfill, School Chaplain
See photos HERE.
---
---