8th Grade Graduation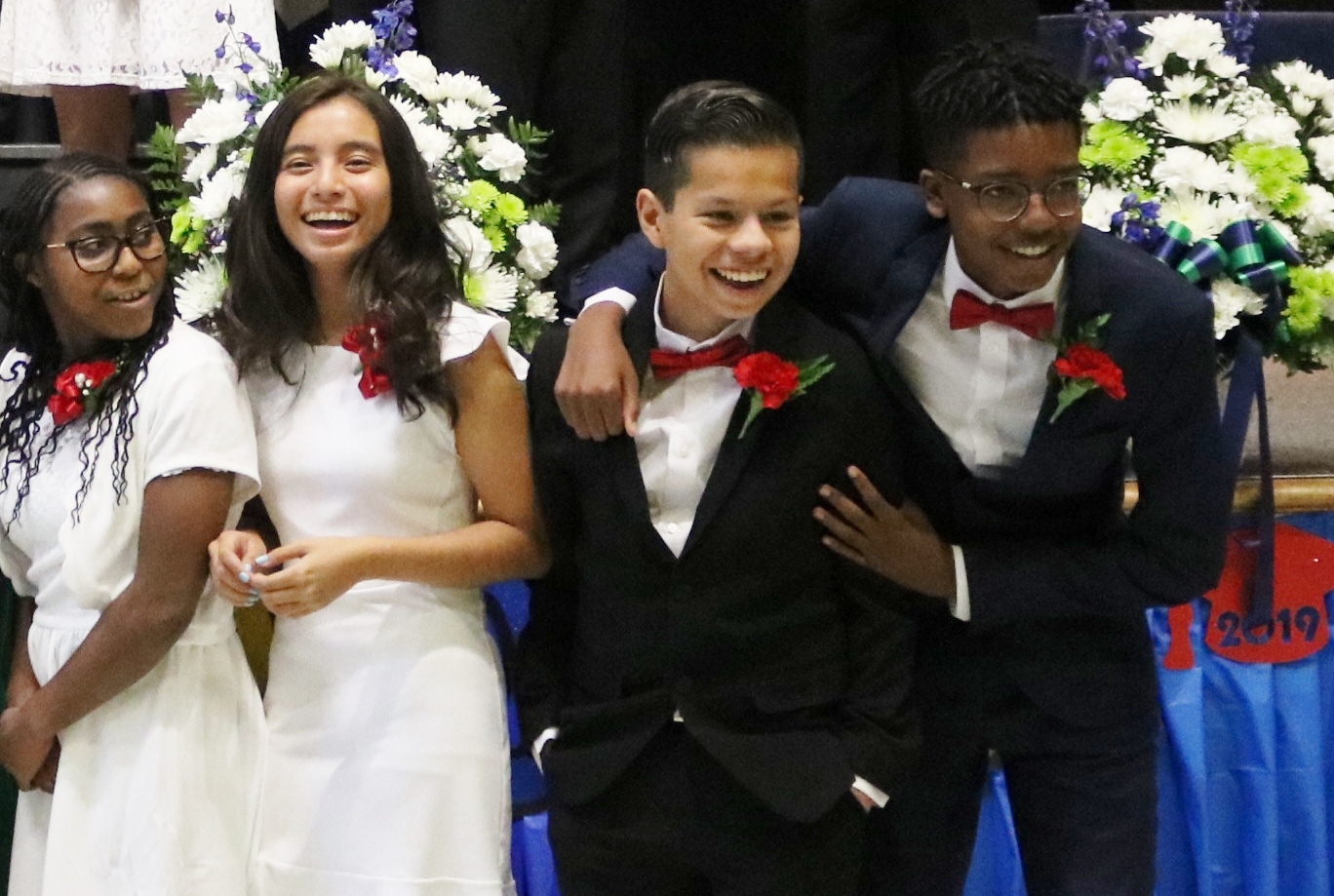 Graduation for 8th grade took place on June 3, 2019. See photos HERE.  This year's class of graduating eighth graders will attend the following high schools:
Benedictine College Prep
Blessed Sacrament Huguenot Catholic (2)
Center for Information Technology, Matoaca High
Cristo Rey Richmond High (4)
Franklin Military (2)
Freeman High
Henrico High
International Baccalaureate, Henrico High
Hermitage High
Maggie L. Walker Governor's School
Meadowbrook High
Monacan High
Open High
St. Gertrude High (2)
Trinity Episcopal School
Varina High (2)
We are proud that in the last 10 years, 100% of the students that graduate from All Saints go on to graduate from high school and 95% attend college.