All Saints' LEGO Robotics team takes 1st place Inspiration Award at States!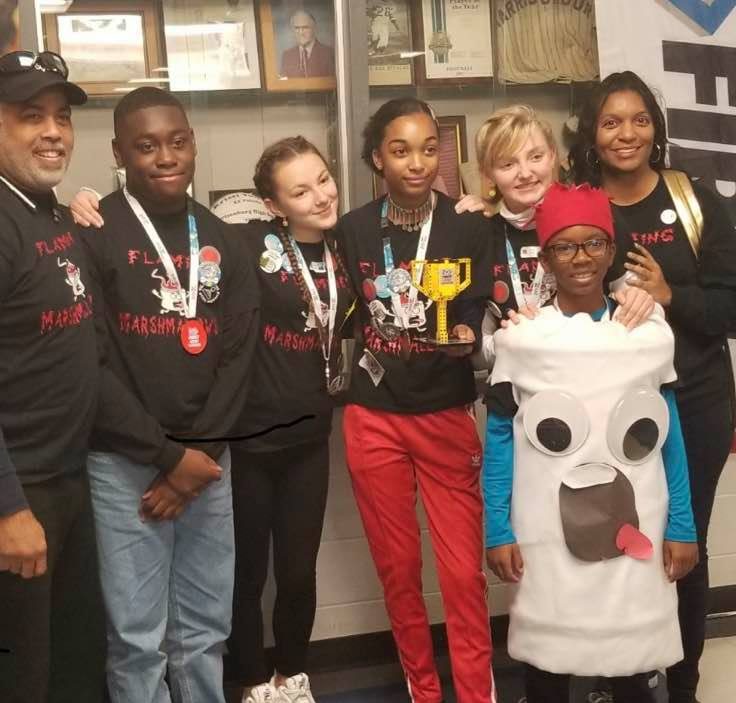 The first weekend of December 2019, All Saints's LEGO Robotics team, the Flaming Marshmallows, took the first place Inspiration Award at the state First League LEGO Challenge at JMU in Harrisonburg. On November 16, the team placed first overall at the regional First League LEGO Challenge at L.C. Bird H.S., securing their seat to the state level competition. The team competed in four parts: the Robot Game, Robot Design, the Innovation Project, and the Core Values; this year's theme is City Shaper. The Flaming Marshmallows destined a solution to reduce potholes in response to the Urban Heat Island Effect. The team included middle school students, Taylor, Maya, Morgan, Jaylen, Nolan and Jacob, with coaches, Susan Williams and JT Williams.
Way to go team!
 Check out more photos of the team 
HERE
.
.